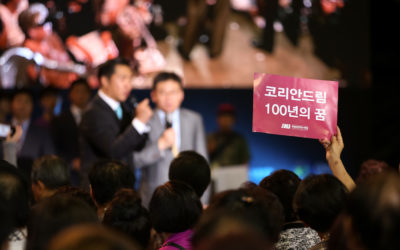 The following article by Park Ji-won for The Korea Times covers the Action for Korea United Festival 2019 hosted on August 15 in Seoul where 15,000 civic activists and citizens gathered at the Kintex Convention Center marking Korea's 74th National Liberation Day to...
read more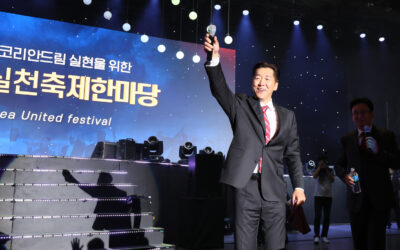 August 15, 2022 Kintex, Seoul | South Korea Anyonghaseyo! Anyonghaseyo! Anyonghaseyo! I was told that this was where all the greatest patriots of this nation of South Korea have gathered. Am I correct in that assumption? Today we are celebrating the 77th Anniversary...
read more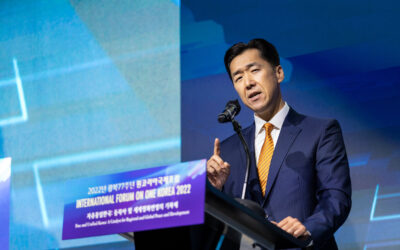 International Forum on One KoreaAugust 13, 2022 – Fairmont Ambassador HotelPlenary Keynote Speech Distinguished guests, ladies and gentlemen: It is my distinct pleasure and honor to welcome all of you to the newly built Parc 1 facility located here in Yeouido, the...
read more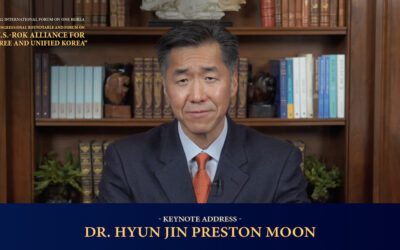 International Forum on One KoreaCongressional Roundtable and Forum onU.S. – ROK Alliance for a Free and Unified KoreaKeynote RemarksDr. Hyun Jin P. MoonApril 21-22, 2022 Ladies and gentlemen, I am honored to address this global gathering, especially at...
read more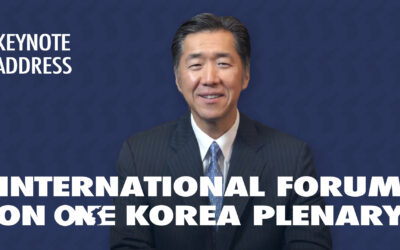 2021 International Forum on One Korea PlenaryKeynote AddressDr. Hyun Jin Preston MoonAugust 12, 2021 Welcome and Introduction I would first like to thank everyone who has helped to make this virtual convention a success. The many and varied discussions that have taken...
read more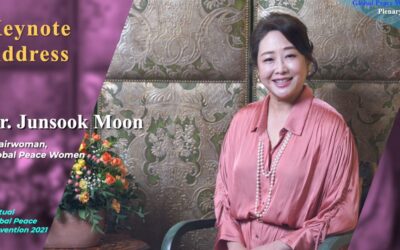 Global Peace Women Plenary 2021Keynote AddressDr. Junsook MoonAugust 13, 2021 Ladies and gentlemen joining us from around the world, Greetings! Welcome to the Plenary of the Women's Leadership Track at the 2021 Virtual Global Peace Convention on Moral and Innovative...
read more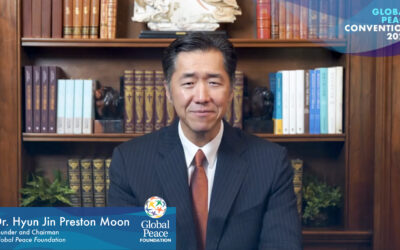 2021 Global Peace Convention PlenaryKeynote AddressDr. Hyun Jin Preston MoonAugust 14, 2021 Introduction The theme for the Global Peace Convention this year is "Moral and Innovative Leadership in Peacebuilding for Our Changing World." It could not be more timely, due...
read more