ABOUT
Dr. Hyun Jin Preston Moon
℘ Founder and Chairman, Global Peace Foundation
℘ Founder, Service for Peace
℘ Co-founder. Family Peace Association
℘ Author, Korean Dream: Vision for a Unified Korea
℘ Husband, Father, Grandfather
Dr. Hyun Jin Preston Moon is Chairman of UCI, a District of Columbia non-profit corporation governed by a self-perpetuating, independent board. 
A dynamic global peace advocate, Dr. Hyun Jin Moon is founder and chairman of the Global Peace Foundation (GPF). Founded in 2009, Global Peace Foundation (GPF) is an international non-sectarian, non-partisan, nonprofit organization, which promotes an innovative, values-based approach to peace building, guided by the vision of One Family under God. 
Dr. Moon is also an award-winning author of Korean Dream: A Vision for a Unified Korea, gaining repute as a best-seller in the Republic of Korea and making the recommended reading list of the Director of the U.S. DIA.
Dr. Moon has a lifelong passion for empowering young leaders. He  has particularly inspired youth in emerging countries. He founded the global NGO, Service For Peace, in 2002, now established in 27 nations and recognized by the United Nations. Service For Peace provides service learning opportunities for youths of diverse backgrounds, who work together to address urgent social needs in their communities. In 2017 he founded the Family Peace Association to support families in their important role as the bedrock of ethical societies and a world of peace.
He is a devoted outdoors man who values the time he spends in nature as a source of rich spiritual renewal. A horseman for most of his life, he was a member of the Korean Equestrian Team in the Seoul Olympics and the Barcelona Olympics. Dr. Moon was born in South Korea but has made the United States his adopted home where he is a citizen. He and his wife Jun Sook are the proud parents of nine children.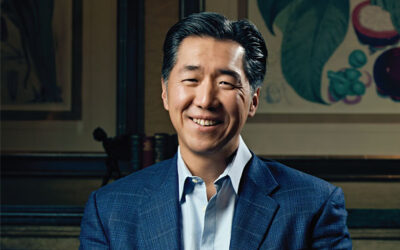 In an interview with Korean news outlet Women Chosun, Dr. Hyun Jin P. Moon called Korean citizens, especially Korea youth, "agents of unification" when framing a vision for a reunified peninsula. The vision is based on the ancient philosophy Hongik Ingan, meaning to...
Public Speeches by Dr. Moon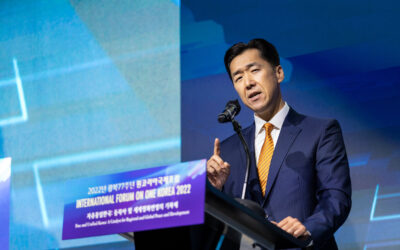 International Forum on One KoreaAugust 13, 2022 – Fairmont Ambassador HotelPlenary Keynote Speech Distinguished guests, ladies and gentlemen: It is my distinct pleasure and honor to welcome all of you to the newly built Parc 1 facility located here in Yeouido, the...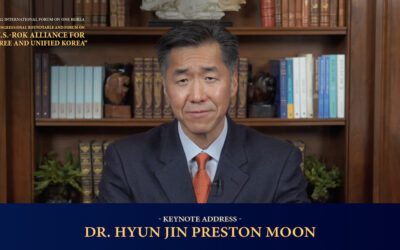 International Forum on One KoreaCongressional Roundtable and Forum onU.S. – ROK Alliance for a Free and Unified KoreaKeynote RemarksDr. Hyun Jin P. MoonApril 21-22, 2022 Ladies and gentlemen, I am honored to address this global gathering, especially at...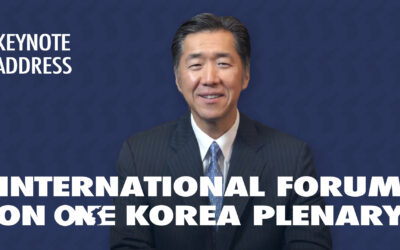 2021 International Forum on One Korea PlenaryKeynote AddressDr. Hyun Jin Preston MoonAugust 12, 2021 Welcome and Introduction I would first like to thank everyone who has helped to make this virtual convention a success. The many and varied discussions that have taken...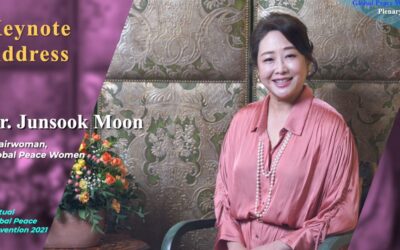 Global Peace Women Plenary 2021Keynote AddressDr. Junsook MoonAugust 13, 2021 Ladies and gentlemen joining us from around the world, Greetings! Welcome to the Plenary of the Women's Leadership Track at the 2021 Virtual Global Peace Convention on Moral and Innovative...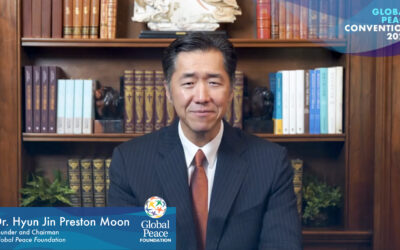 2021 Global Peace Convention PlenaryKeynote AddressDr. Hyun Jin Preston MoonAugust 14, 2021 Introduction The theme for the Global Peace Convention this year is "Moral and Innovative Leadership in Peacebuilding for Our Changing World." It could not be more timely, due...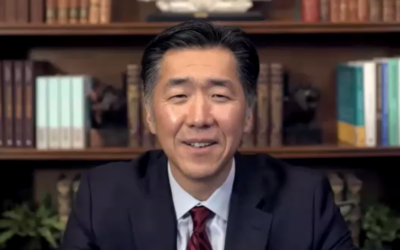 International Forum on One KoreaFree and Unified Korea: Options for the New U.S. Administration February 24, 2021 Special Remarks by Dr. Hyun Jin Preston MoonFounder & Chairman, Global Peace Foundation Thank you, Richard. And to my good friend Dr. Edwin Feulner,...