Instituto de Desarrollo  del Pensamiento Patria Soñada (IDPPS) is an initiative of Global Peace Foundation –Paraguay. It is a think tank that brings together heads of state, academics, social scientists and civil society to consider the pressing issue of the day and generate innovative solutions guided by principles and values.
IDPPS was central in issuing the Asunción Declaration. Current and former heads of state from around the Americas committed to good-governance and sustainable development.Through its ongoing programs and initiatives, IDPPS has set the bar for of the moral and ethical standards of national leaders.
Below is IDPPS's translated vision and  mission statement.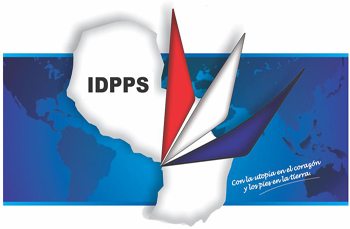 Vision
To be the architects who establish the future society of Paraguay founded upon universally relevant ethical and moral principles and values: a society transformed in its socio-political structure that promotes sustainable development.
Mission
To make Paraguay an exemplary nation by contributing to Paraguay's development.  To this end, this association of free, responsible individuals committed to the supreme values proclaimed in the Preamble of our National Constitution, challenges to become a forum and occasion for dialog, analysis and incubation of innovative and motivating ideas of change and orientation for decisions that affect the state of our nation. To make significant contributions to forming a great nation build upon healthy families; a thriving civil society characterized by its good government and an educational system with high levels of civic and social excellence.
 History
IDPPS is a non-profit association that brings together intellectuals and thinkers from multiple disciplines who are committed to research and analysis, identifying obstacles in different fields  that are impeding national development, and providing evidence-based, practical solutions grounded in universal principles and values such as human dignity, freedom, equality, justice, love and solidarity. To make solutions and proposals available to the general public and leaders of public policy, particularly leaders who are responsible for developing new policies that will secure the Dream of our homeland.
 Click here for the IDPPS website (in Spanish).
Original post first appeared on Global Peace Foundation.