Koreans began to venture out into the wider world in larger numbers following colonial occupation beginning in the late 19th century and now appear to be spread out over 175 countries around the globe. With these approximately 7.4 million Koreans living abroad, the issue of Korean reunification will impact these communities in different ways.
In South Korea, mainstream attitudes towards reunification have shifted considerably and today there is a growing consensus that reunification is inevitable. In 2019, one paper noted the following:
Today, most South Korean commentators appear to be of the opinion that no matter where you stand, whether you are conservative or liberal, a pessimist or an optimist, Korean political forces are in agreement that, one way or another, unification has to happen (e.g. Choi 2018, Jeong I. 2018, Sa 2019).
While it is not as easy to trace changing attitudes of the many diaspora Koreans around the world, it is undeniable that it is an issue of interest to each one of these communities. Even beyond the social and economic opportunities that may open up with a unified Korean nation, there are additional benefits to diaspora engagement in the reunification issue.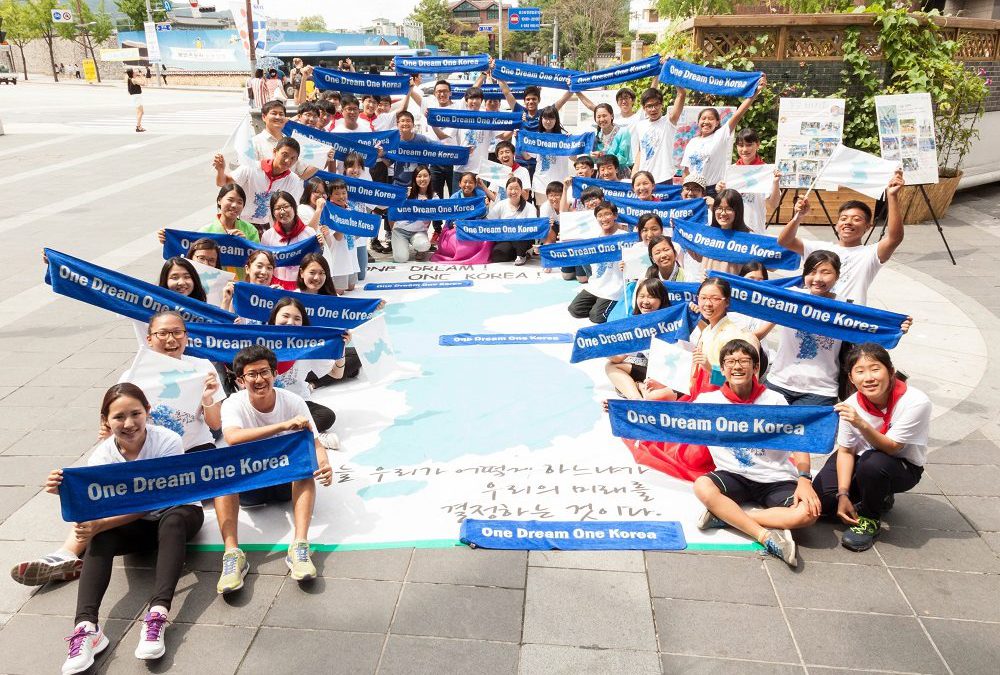 By rallying around and supporting Korean reunification, diaspora Koreans have the unique opportunity to both influence nationbuilding on the Korean peninsula as well as in their own adopted homes. The Hongik Ingan ethic, laid down at the time of the founding of the Korean nation, the ideal of living for the "benefit of humankind" need not be bound to the Korean homeland. In fact, there are currently everyday Koreans engaging in this today.
In South Korea, the 1.5 million strong member organization of retired police officers were part of the August 15th AKU program in 2019. Later in the year, that same group engaged in a study tour in Vietnam to investigate North-South integration in Vietnam for lessons to be applied to the Korean context. This eye-opening exchange inspires conversations around important lessons for reconciliation, the Koreas issue also can become a catalyst for discussion and reform for those in other countries.
We also saw in the Korean Independence Movement in the early to mid-20th century, Koreans, particularly those in the United States, worked to both contribute to the Korean Independence while strengthening the social fabric around them. Particularly well known is the example of Ahn Chang Ho, who in 2012 was inducted into the International Civil Rights Walk of Fame at the Martin Luther King Jr. Historic Site in Atlanta, Georgia for his work for the Korean Independence Movement. Even while he was most definitely a patriot for the Korean nation, he also worked to improve the lives of all those around him in his new adopted American home. The organizations he worked to establish and the people he worked to educate had a positive impact well beyond the Korean peninsula.
Wherever Koreans and our many friends are living today, we can begin to engage in reunification efforts by collaborating with local partners and coordinating with global campaigns and initiatives. In short, our biggest dreams begin with the steps right in front of us.
In these ways, large and small, we can be the ones to advance the "Korean Dream" of a model nation to benefit all humanity.