The Global Peace Convention 2012 will begin in the heart of the U.S. South, Atlanta, Georgia, tomorrow. Along with notable former and current heads of state, private sector, and civic and faith leaders, Dr. Moon will be attending.
Even if you can't be here in person, you can watch the conference live on UStream.
www.globalpeace.org/news/gpc-atlanta-2012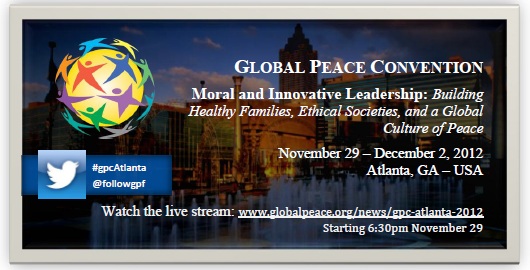 Join the conversation.