"We are all beings that come from one single creator; we are all members of one family under God. A self-evident truth that every human being—no matter what race, religion, tribe, nationality or socioeconomic status—every human being has fundamental human value instilled in them by their creator."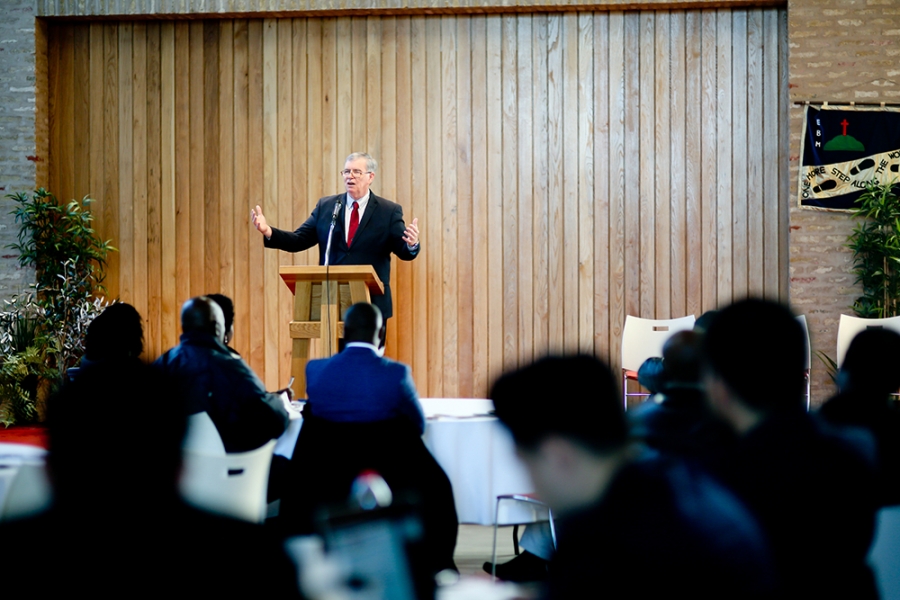 James Flynn, the International President of Global Peace Foundation, described the basic and essential element that binds all people when he spoke at the International Peace Forum in Belfast, Northern Ireland on February 27. 
The delegation was comprised of leaders from across the globe, all inspired by models of peacebuilding based on shared values to discuss practical and evidence-based methods of bridging diverse communities.
Illustrating the power of the vision of One Family under God, President Flynn described how even tragedy can be a powerful catalyst to unite people. Nations that are experiencing conflict and natural disasters can use the calamities as opportunities to bring people together to discover solutions. Using the case of the horrific earthquake that nearly demolished Haiti as an example, Mr. Flynn shared the story of Kiki, a small boy, who was trapped under rubble for days, but the moment rescue staff heard his cries, they all rushed to save his life at all costs, catching the attention of people all over the world. The celebrations that followed the successful rescue of this boy was a perfect example of the value we all have for human life.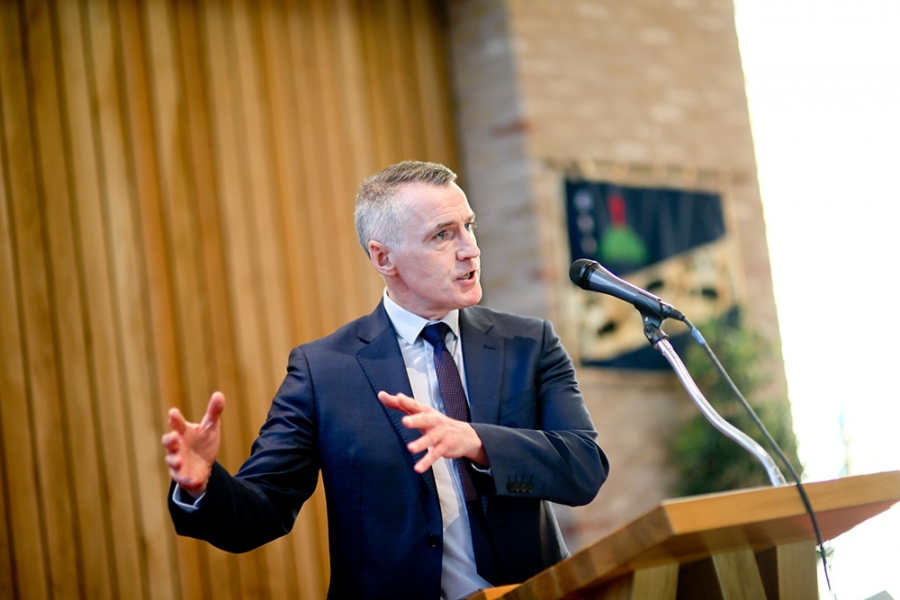 Belfast as a community has experienced its own journey to peace. The Junior Minister of the Northern Ireland Executive Office, Declan Kearney, attended the forum and expressed the need to look to history for lessons in peacebuilding saying, "In the Irish context, our peace and political process must not be taken for granted. Old fault lines still remain." Kearney made the point on how Northern Ireland is doing its best to bring holistic unity, from balancing a government that consists of multiple parties to researching and implementing new ways for community engagement with an emphasis on youth inclusivity. It's clear that Northern Ireland is proud of how far it came but that it is far from putting the brakes on the country's goal of achieving a peaceful community founded in trust and value.
Throughout the forum, peace practitioners from across the globe, from Nigeria, Philippines, Uganda, Kenya and the United States who are working to transform conflict into innovative solutions such as the Global Peace Foundation's Millennial Peace Festival (Indonesia), Google Webrangers (Child Online Safety in Kenya), and a program in New Jersey, United States that was created to counter violent extremism in urban centers. Each of these programs involved thousands of stakeholders each ranging from students to first responders and each program provided data proving the effectiveness of these programs.
Presentations throughout the day highlighted the importance of working in the prevention of stage of conflict rather than the intervention stage. Many conflicts can be easily avoided with proper training and engagement before violent escalation. "Every dollar societies invest in preventing peace is equivalent to sixteen dollars used to stop violence," said Mr. Mark Clark (MBE CEO, Generations For Peace).
By utilizing important vehicles for peace, like sports, arts, advocacy, and dialogue under a vision that upholds our common humanity, leaders can bring real transformation to communities all around the world.
The Peace Learning Program was created by Global Peace Foundation and partners like Co-operation Ireland to create a platform for peacebuilders from around the world and all sectors to share best practices, experiences, and expertise to collaborate. And most importantly, as GPF International President Jim Flynn pointed out, to articulate a common vision for peace that can transform the challenges of today into new solutions and plant new seeds of hope and peace in regions throughout the world. 
How can your community reflect One Family under God to transform society?
The original post appears on Global Peace Foundation. Global Peace Foundation is an international non-sectarian, non-partisan, nonprofit organization, which promotes an innovative, values-based approach to peacebuilding, guided by the vision of One Family under God.  GPF engages and organizes a global network of public and private-sector partners who develop community, national, and regional peace building models as the foundation for ethical and cohesive societies. Dr. Hyun Jin Preston Moon is founder and chairman of the Global Peace Foundation.