As the world faces the COVID19 pandemic, clearly it has called every one, women and men, people of all faiths, nations, and ages, to come together to innovate new solutions. Recently, the women of Global Peace Women in the Republic of Korea demonstrated the power of civil society.
In South Korea, similar to many other nations, the marketplace has struggled to keep up with the demand for hand sanitizer and masks. Global Peace Women and partner civic groups and citizens made and donated handmade masks, food, and other necessary items.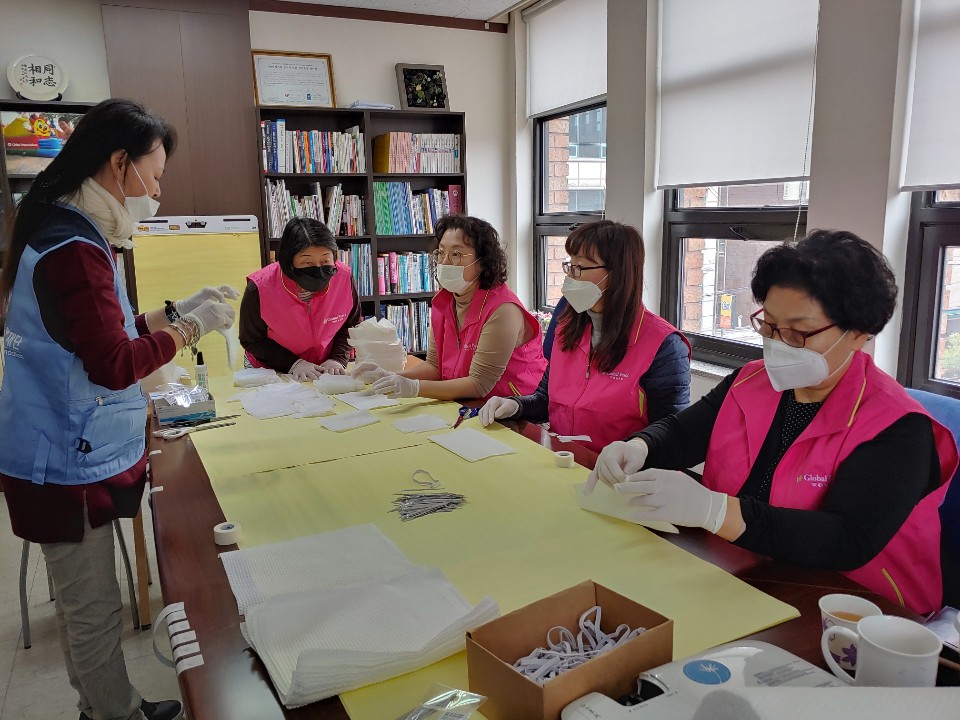 Global Peace Women, a division of Global Peace Foundation, hoped to ease the anxiety, especially for the elderly population as the number of cases was rapidly increasing in February by crafting and delivering handmade masks to underprivileged families.
Volunteers in Seoul, along with regional branches in Korea, carried out a fundraiser in late February and collected 2 million won (around $1,600 USD). With the funding, GPW staff and volunteers gathered and made 600 disposable masks along with 500 masks gathered by a mask-making company in order to help the city of Daegu, where the confirmed COVID-19 cases are most severe.
"We originally planned to purchase and deliver large amounts of masks with the donations at the time of the campaign, but due to the heightened demand for masks we began planning our own means of production," said Mihwa Kim, director of GPW Korea.  "We hope that even a little help can provide consolation and encouragement and that this crisis will be overcome as soon as possible."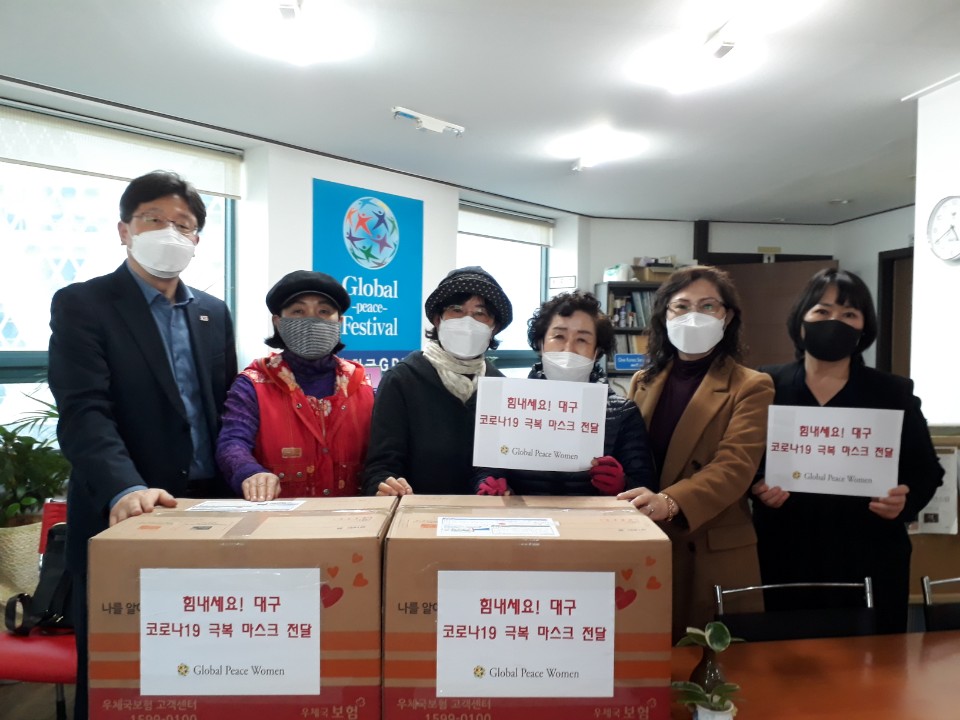 The masks were delivered to homes in Daegu. Yeonsook Park, Vice President of the GPW Daegu branch, was touched by the outpouring of support and said, "The best way to repay this help is for the people with the virus to recover and return to their daily lives from isolation as quickly as possible," she said, adding that she will work as head of a community organization to overcome the disease.
The global impact of COVID-19 has been profound, affecting daily life on large and small scales. However, across the world, volunteers and the kindness of neighbors are demonstrating the best in our humanity. During these challenging times, it is important to remember that even during the most difficult experiences, there are opportunities to be the inspiration and strength that others need to move our world forward.
The original post appears on Global Peace Foundation. Global Peace Foundation is an international non-sectarian, non-partisan, nonprofit organization, which promotes an innovative, values-based approach to peacebuilding, guided by the vision of One Family under God.  GPF engages and organizes a global network of public and private-sector partners who develop community, national, and regional peace building models as the foundation for ethical and cohesive societies. Dr. Hyun Jin Preston Moon is founder and chairman of the Global Peace Foundation.