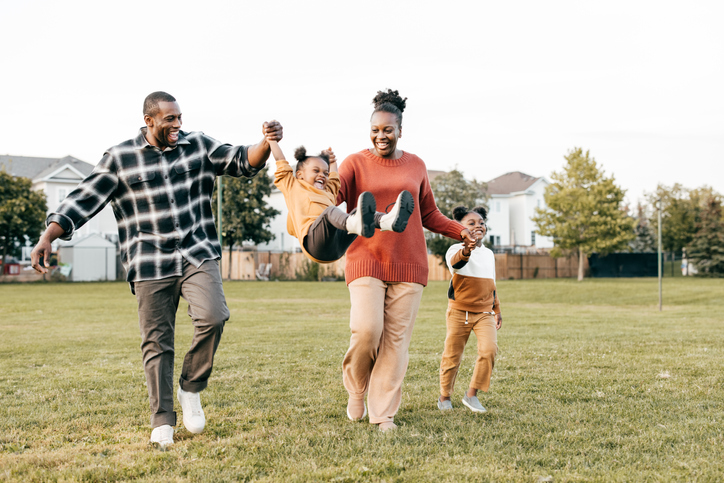 Parents play a vital role in their families as educators and leaders in raising children to live a life that embodies "One Family under God." Global Peace Foundation highlighted this during Children's Day celebrations in Nigeria.
The Country Director for GPF Nigeria told parents during the festivities that they held the "noblest responsibilities in life, which is raising and training children who are the future of our families and society."
In commemoration of the 2023 National Children's Day Celebration held every May in Nigeria, Global Peace Foundation (GPF) Nigeria partnered
with local
organizations to
arrange
celebrations for more than 1,000 primary school children in twenty schools across Abuja and
Lapai
State.
Children, educators, families, and entire communities came together at various schools as well as the Nigerian Television Authority (NTA) Arena on May 25, 2023, for special performances, including cultural dances and drum lines.
The
General Manager of NTA gave welcoming remarks before the festivities began
,
telling the children gathered, "Today is your day, and we all are here because of you. This is our way of showing you that irrespective of your condition, ethnicity, or religion, Nigeria loves and expects you to love one another." She urged the children to have fun and, above all, learn something positive by making good friends from other schools.
The
Director General of NTA expressed his profound gratitude to GPF Nigeria and partnering organizations saying, "Education is the bedrock upon which our society thrives and flourishes, and it is the medium through which our children are empowered to shape brighter future not only for themselves but also for the entire nation."
Rev. John Joseph
Hayab
,
Country Director for GPF Nigeria,
addressed parents and teachers, saying they had the "noblest responsibilities in life, which is raising and training children who are the future of our families and society."
Outside the arena, in classrooms, GPF Nigeria also hosted smaller gatherings for school children. Here, mentors were able to host "career talks" with students who were taken through steps for successful career paths and steps to actualize their dreams, poetry recitation, music and dance, and messages of peace with a special focus on religious tolerance, love for one another, and unity in diversity.
---
The original post appears on Global Peace Foundation. Global Peace Foundation is an international non-sectarian, non-partisan, nonprofit organization, which promotes an innovative, values-based approach to peacebuilding, guided by the vision of One Family under God. GPF engages and organizes a global network of public and private-sector partners who develop community, national, and regional peace building models as the foundation for ethical and cohesive societies. Dr. Hyun Jin Preston Moon is founder and chairman of the Global Peace Foundation.