"No one is born hating another person because of the color of his skin, or his background, or his religion. People must learn to hate, and if they can learn to hate, they can be taught to love, for love comes more naturally to the human heart than its opposite.
Nelson
The following story shows the real impact of the Global Peace Foundation's values-based approach to community-driven peacebuilding. The One Family Under God campaign brings together community and religious leaders, including women and youth, based on shared values to foster trust and stand in solidarity for tolerance and moral and innovative models of development.
Grace has lived in Nigeria's Dutsen-Wai most of her life. She has watched her village in Northern Kaduna grow more and more fragmented as it has suffered from wave after wave of violence, rumor-mongering, and suspicion towards "others."
The rise of radical religious groups such as Boko Haram and Ansaru had deepened mistrust and hate between existing tribal and religious communities. These growing political and religious tensions have caused common disputes over land, politics, and family to break out in violence.
Still, Grace remembers a time when the violence wasn't so prevalent. "In those days, schools used to be combined for children from both faiths." But the persisting crisis has led many families to stop sending their children to religiously mixed schools. "It led to the establishment of separate schools for pupils of different faiths."
With less and less opportunities to engage with children of other faiths, distrust of other groups was spread into the next generation.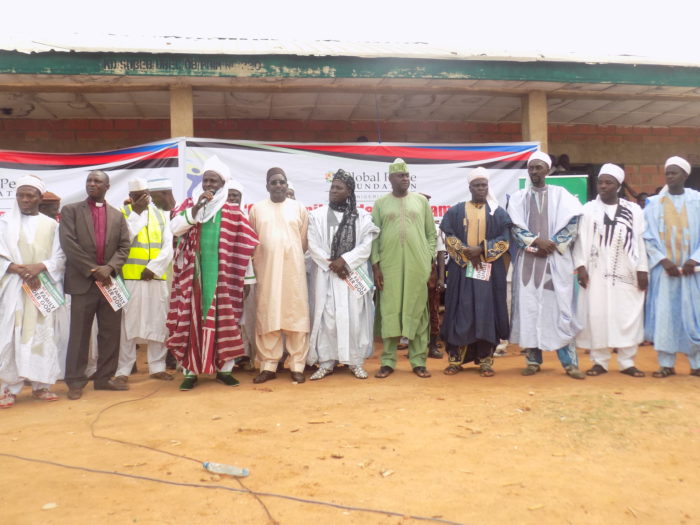 In was into this environment that the Global Peace Foundation (GPF) team entered Dusten Wai. They began working with local elders and leaders to implement community-driven peacebuilding programs. The local leaders quickly embraced the message of "One Family under God," acknowledging their shared values and common humanity. In their places of worship, communities, and day to day interactions, the faith and community leaders modeled the message.
The process has brought renewed hope and commitment to rebuild trust beyond religious and tribal differences and has begun to yield tangible changes.
Today, some Christian and Muslim children have begun attending school together. For Grace, this change is immensely hopeful. "If we can revive the culture of combined schools, we can also restore our peaceful coexistence," she said.
Margret, another resident of Dutsen Wai, described a parallel process of community engagement beyond religious and tribal lines. "As a result of GPF's intervention, Fulani children during holidays visit me at home while I also send my children to them as well," she said proudly.
Following the GPF intervention, the youth of different faiths have joined together to form an interfaith youth football club for the village.
Even beyond lines of religion, the intervention has encouraged people to reach others from different tribes to create new bonds of trust and gradually move towards cooperation.
Suleiman Aliyu, Chief Imam, Sutsen-Wai Juma'At Mosque said, "If I am asked to assess the campaign, I can say we have really achieved peace now." Neighboring villages have reached out GPF to ask that the program is implemented in their communities, and the success has multiplied. Today, a pilot of the program is being implemented in Uganda.
The peacebuilding approach introduced by GPF begins with establishing a consensus over a shared vision for the community among local leaders. The vision of a shared future then translates into shifts in attitudes towards members of different races, tribes, and religious affiliations, and is expressed in new behaviors and collective initiatives like shared schools and home visits among neighbors who previously did not speak with one another.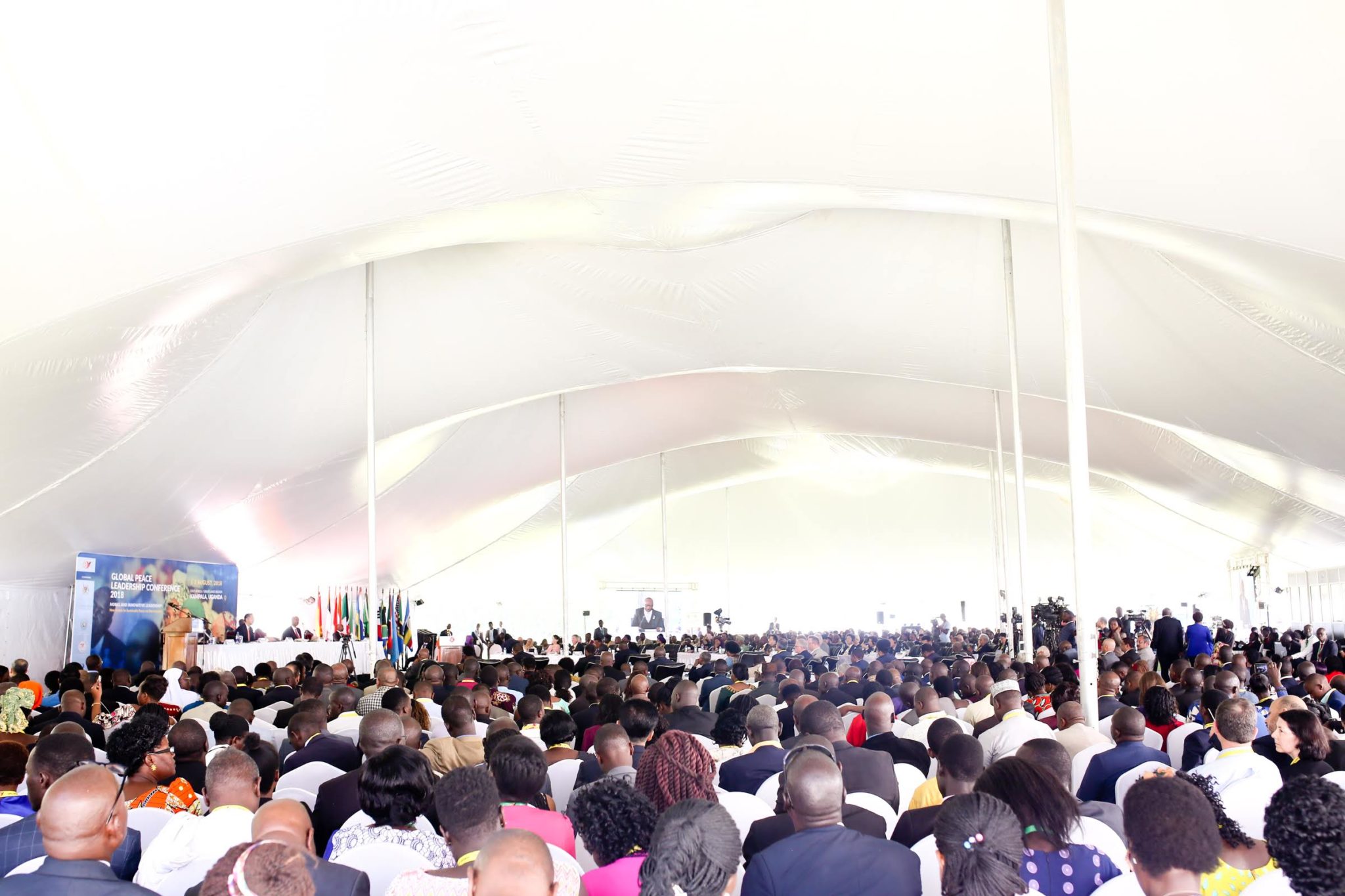 The GPF Nigeria team shared lessons learned and best practices at the Global Peace Leadership Conference in Uganda on August 1-3, 2018.
The event was hosted by Honorary Chair H.E. General Yoweri K. Museveni, President of Uganda, and co-convened by the Government of Uganda, the Global Peace Foundation, the Intergovernmental Authority on Development, Inter-religious Council of Uganda, and the Private Sector Foundation Uganda.
Come join the conversation – share your own stories, insights, ask questions, build new collaborations; be a part of building peace and advancing development across Africa and the world.
The original post appears on Global Peace Foundation. Global Peace Foundation is an international non-sectarian, non-partisan, nonprofit organization, which promotes an innovative, values-based approach to peacebuilding, guided by the vision of One Family under God.  GPF engages and organizes a global network of public and private-sector partners who develop community, national, and regional peacebuilding models as the foundation for ethical and cohesive societies. Dr. Hyun Jin Preston Moon is founder and chairman of the Global Peace Foundation.