Family plays an essential role in the development of children in societies around the world. In Nepal for example, family is integrated into many social structures. One young woman is even helping to include the familial perspective in the education system to support students be successful not only academically, but holistically at home and in their communities.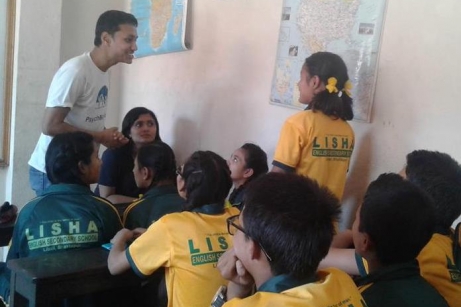 Discovering that there was no formal system for recruiting school counselors and that less than 1% of schools even hired people for the position, Nepalese native and student of psychology Kripa Sigdel organized a project to address the academic, emotional, and social vulnerability of youth in schools.
Research shows that absenteeism, premature withdrawal from school, and students' ineffective learning habits can be mitigated through the simple but effective process of teacher training. That is why Kripa decided to form an innovative series of workshops not only for teachers but also for parents to support students, incorporating the familial and cultural aspect essential to transforming the future of these students. Reaching out to three pilot schools in Kathmandu, the young leader organized "Workshops for Teachers and Parents on Identifying Problems and Supporting Students of Transitional Phase."
More than fifty teachers and ninety parents from the three schools participated in the pilot workshops, indirectly affecting more than 4,000 students. Facilitators trained adults to recognize potential psychological issues among students, address behavioral challenges, provide support with problem-solving strategies, and create a support system to identify abuse, bullying, and even larger social problems like child marriage. Parents and teachers also covered assessment procedures and a process for intervention and referral throughout the workshop.
Kripa explained that the training sessions not only helped teachers, who often spend more time with students than their own parents but also the family as a whole to inform adults of empathetic understanding and listening styles that support children and students in the classroom and at home.
"Parents play the most important part in anybody's life," said Kripa. "If parents are able to support children in need, it will strengthen family values and the family system, consequently making the world a better place to live and the individual more able to strive for good."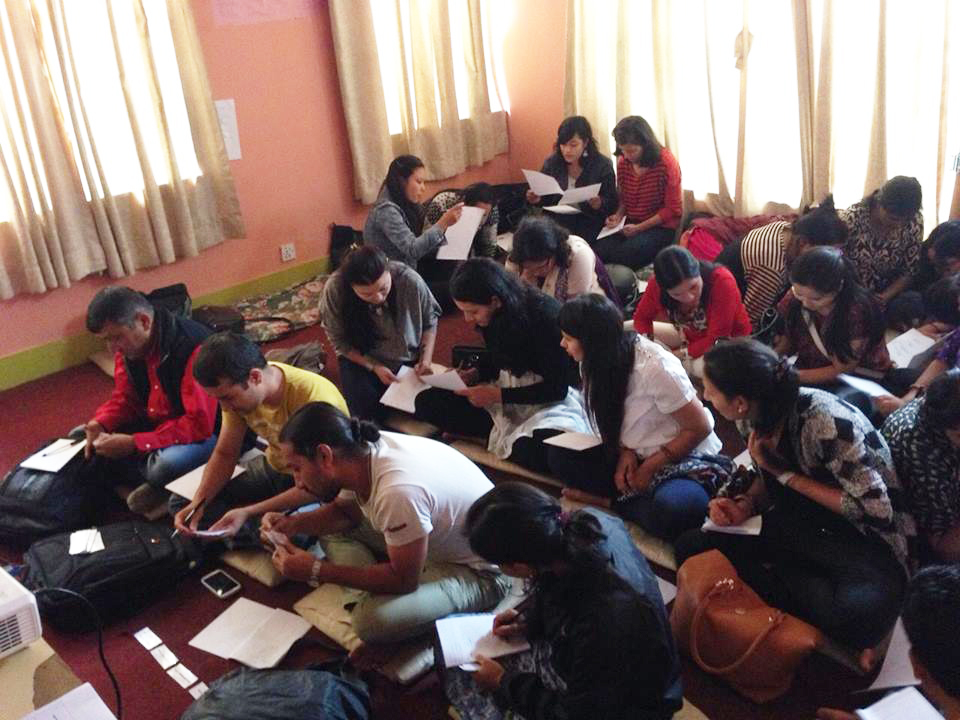 Pricilla Gurung, a teacher attending the workshop, described her experience saying, "After the program, I felt: Every child has different problems and we should not judge just by looking or observing their present condition. We can also deal with problems the child has with different effective ways, not by forcing them to do the things but listening and communicating with them properly."
Kripa continues to monitor the schools to research the ongoing effectiveness of the program, collecting data to present to other school systems and government agencies to showcase the need for parents, teachers, and the larger community to take action in schools.
The original post appears on Global Peace Foundation. Global Peace Foundation is an international non-sectarian, non-partisan, nonprofit organization, which promotes an innovative, values-based approach to peacebuilding, guided by the vision of One Family under God.  GPF engages and organizes a global network of public and private-sector partners who develop community, national, and regional peace building models as the foundation for ethical and cohesive societies. Dr. Hyun Jin Preston Moon is founder and chairman of the Global Peace Foundation.